You might be wrong about why people aren't coming back to church…
I hear a lot of speculation from pastors and church leaders about why people are still not coming back to church.

Some say it's fear. Others say it's persecution or anger over politics. Still others continue to blame the pandemic or the "deconstruction movement."

But here's my theory about why the pews remain relatively empty: it's indifference. And that's a really hard thing to battle.

What do I mean by that?

You can find out in my brand new blog post where I break down the reasons why some once-faithful churchgoers are officially "done" with attending in-person Sunday services.

You can read it here.
---
7 Ways to Respond as People Attend Church Less Often
Everywhere I go, I talk to pastors who are experiencing the same thing.
People who attend church are attending less often.
If it was a problem before the pandemic, it's an even greater problem now.
---
Give Them a Reason to Come Back to Church this Fall
Good morning, church: Outreach has been promoting "Back to Church Sunday" for several years. Perhaps this year is a most urgent time to consider doing just that. Whether you use the Outreach resource or make your own, use this summer to plan a big homecoming event. Give them a reason to come back to church this fall.DS John
---
AFRAID OF DISAPPOINTING PEOPLE? 5 WAYS PEOPLE-PLEASING IS STARTING TO HURT YOU IN THIS CRISIS
So, you probably want people to like you and your leadership. Who doesn't?
If we're honest with each other, most of us in leadership prefer to be be liked (rather than not liked). That's natural, and it's not entirely unhealthy.
But, so many leaders would also quietly admit that, deep down, they're people pleasers.
People pleasers usually evaluate their leadership by how popular their decisions are. That's not great leadership in the best of times.
---
Pastors, here's why everyone's so mad at you right now.
Pastor, Church leader:
This post may help understand some of the emotions and tensions you are feeling and others are projecting at you.
Please take time to read it all the way through as Carey gives some helps in the second half.
Praying for you and the church you serve daily,
DS John
---
Generous Congregations
A New Small Group Experience
for Clergy & Local Church Financial Leaders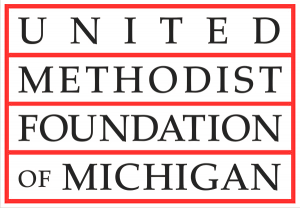 ---
Tips to Make Online Members Feel More Connected
Pastors and churches of the Central Bay District,
Now that we have established a pretty wide constituency through the online worship services that we began as a response to Covid, how do we connect with all those who are not already part of our congregations? Facebook, YouTube, and other viral means don't give us much in the way of contact information. The folks from OUTREACH, a magazine designed to assist churches in their outreach efforts to make disciples, have a few thoughts. I thought you might find them helpful.
God bless you as you continue to move forward in the making of disciples of our Lord Jesus,
DS John
Read more >>>
---
Video Sermon Bank Available
The Board of Congregational Life is opening a "Video Sermon Bank." We are offering sermons from pastors throughout the Michigan Conference. Some sermons are from large-church pastors, some from small-church pastors, some from Elders, Deacons, and Local Pastors. Some are from District Superintendents, and others from Conference staff members. Most are in English, although we will have some in Spanish. (We are gathering sermons now and will continue to add to the bank). These sermons are offered as a gift to their colleagues.
---
The Online Church Engagement Summit
Pastors and leadersWe are still in the middle of the Covid19 pandemic. I know you have worked hard to be the church through these difficult times. Being the church has required us all to think and do things we never thought possible. And God has guided us through it. Now we must begin to think forward. What will being the church be like when the pandemic is over. Carey Nieuwhof has some important things we need to read/hear as we prepare for what's next. I invite you to consider his take.
DS John
THE CHURCH HAS LEFT THE BUILDING: 5 TRUTHS ABOUT FUTURE CHURCH ATTENDANCE AND COMMITMENT
---
Pastors & church leaders,
In an effort to provide as many options as possible, especially as we begin to move inside for worship as the temperatures go down, i forward to you this option:
Pastor,
We have very good news! There is now a way to disinfect your entire church in a safe and fast way – and it's EPA-approved to kill COVID-19 in 60 seconds!
I know that you're thinking this is too good to be true – but this is a disinfectant that hospitals are using and it's non-toxic, dries quickly and can be used on hard and soft surfaces around your church!
Our webpage has all the information on how it works and how you can order it.
Have a great day!
The Outreach Team
Keep doing your good work!
DS John
---
And After the Pandemic, Then What?
So, maybe you're beginning to think about what will happen when "this pandemic is finally over." Then again, maybe you're just trying to get through the next online worship service. I get it. But if we will survive we must think forward in ways that will enable us to utilize what we've learned about what it means to be church – both good and bad.
To that end, I share the link to an article from Thom Bandy which appeared in Ministry Matters a few months ago. As usual, the person behind Mission Insite makes some keen observations and asks many of the right questions. Here's the link in encourage you to check out and share with your leadership:
God bless you with wisdom, discernment, and extra energy and passion!
DS John
---
Pastoral Care Specialist Program

Third Tuesdays*
September, 2020 – June, 2021
9:00 a.m. – 4:00 p.m. * May require adjustments due to pandemic
What: A 60-hour, ecumenical program of
specialized training in pastoral care and
brief, supportive pastoral consultation
(counseling). Building on ACPE**
guidelines. Certificate of Completion upon
successful completion of the program. ** "ACPE: The Standard for Spiritual Care & Education"
---
Scholarships and Funding
---
Conference Clergy Support