Spiritual Gifts Class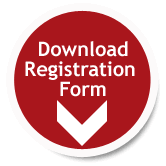 September 7 & 14, 2019
Rose City: Trinity UMC 
Textbook: Rediscovering Our Spiritual Gifts
Trinity UMC in Rose City will be the site for the study of Rediscovering our Spiritual Gifts on September 7th and 14th from 9:30 a.m. to 3:30 p.m. This Lay Servant Ministry course uses Charles Bryant's book as a practical look at how the gifts of the Holy Spirit can renew the lives of individuals and revitalize the church's ministry with a solid biblical foundation for 32 spiritual gifts found in scripture.
Registration deadline is August 30, 2019. Contact Merry Henderson, registrar, with questions: (989) 447-1874, merryyankee@aol.com
The basic course for Lay Speaking (Servant) Ministries guides you in discovering and developing your gifts of caring, leading, and communicating, and putting these to use. Sessions take you through thoughtful reflection on what makes a congregation an outpost for mission and transformation, and the role you can play—whether or not you think public speaking is one of your gifts.
https://www.cokesbury.com/forms/search.aspx?txtSearchQuery=Basic%20Course%20Lay%20Servant%20Ministry
https://www.amazon.com/s/ref=nb_sb_ss_c_0_16?url=search-alias%3Daps&field-keywords=lay+servant+ministries+basic+course&sprefix=lay+servant+mini%2Caps%2C202