Lay Pastoral Care Giving (Learning & Leading Learning & Leading) – Swan Valley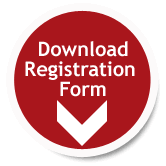 For those interested in improving their approach to persons who need a caring presence, Lay Servant Ministry presents a course in Lay Pastoral Care Giving at Swan Valley UMC February 26th, and March 5th, 19th, and 26th, from 6:30 to 8:30 p.m. Although expressing care and concern to someone undergoing a stressful life event may seem the most natural thing in the world for those with compassion in their hearts, for some this results in awkward moments and unintended insensitive comments. In his book Lay Pastoral Care Giving, author Tim Farabaugh presents an outline for pastoral care using the gifts of laity in the church, noting the "…realization that [even] most of the clergy had no assistance in the area of pastoral care and felt overwhelmed by their many, sometimes conflicting, responsibilities…" and "…most churches [do not] train in caring ministries." This course uses ongoing training and accountability
---
 Leading Worship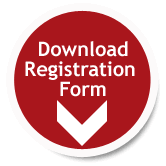 Wesley at CMU will offer Leading Worship at its campus ministry site in Mount Pleasant, 1400 South Washington Street, on consecutive Saturdays, March 16th and 23rd, from 9 a.m. to 3 p.m. Participants will use Hoyt L. Hickman's popular book, Worshiping with United Methodists, as study material. The author compares basic United Methodist worship with that of other Christian worship practices. United Methodist principles include: (1) God's Word is primary; (2) active congregational participation is crucial; (3) spontaneity and order are both important; (4) worship should be relevant and inclusive; and (5) worship is communion. The course gives practical suggestions for revitalizing worship and also helps pastors lead congregations to a more meaningful experience of God through worship.
Registration deadline is March 9, 2019. Contact Merry Henderson, registrar, with questions: (989) 447-1874, merryyankee@aol.com
---
Devotional Life in the Wesleyan Tradition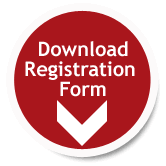 First UMC in Saginaw will be the site for Devotional Life in the Wesleyan Tradition on May 4th and 11th from 9 a.m. to 3 p.m. This Lay Servant Ministry course uses Steve Harper's study workbook Devotional Life in the Wesleyan Tradition: A Workbook to illustrate ways of incorporating John Wesley's devotional life into our own daily practice. The workbook addresses prayer, scripture, the Lord's Supper, and fasting, among other topics outlined in Wesley's Means of Grace prayer book. As we continue to "grow spiritually through daily discipline," this study guide also helps with suggestions for organizing meetings and developing successful group study.
Registration deadline is April 26, 2019. Contact Merry Henderson, registrar, with questions: (989) 447-1874, merryyankee@aol.com